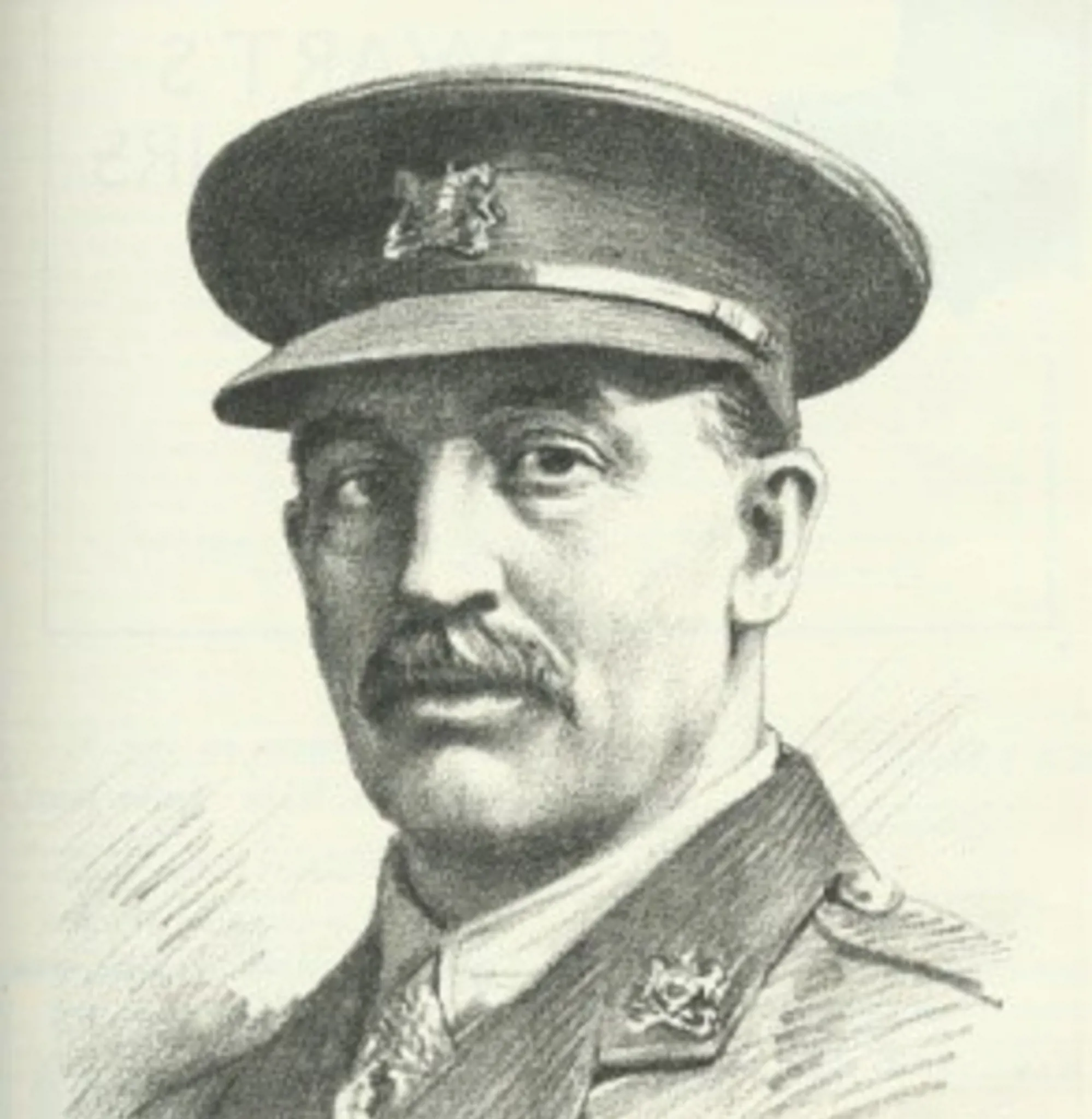 Located within the graveyard of St Mary's Church, Whitegate, is the grave of Sir Muirhead Bone. On his headstone he is described as an Etcher, Draughtsman and Painter, but in actual fact he was much more than this.  Indeed during the Great War of 1914-1918, he was appointed as the first official war artist, a role he also undertook during World War II (1939-1945). Between the wars, he was known not only as a great artist, but also as one of the foremost draughtsmen of his time. This short account is an attempt to look at his life in a little more detail.
His Early Years
Muirhead Bone was born in Glasgow on 23rd March 1876.  The son of a journalist he inherited his unusual name from his grandmother, whose maiden name was Jean Muirhead, but he was known by family and friends as 'Muiry'.
From a very early age, Muirhead showed an aptitude for detailed sketching, and on leaving school at 14 years, he was initially apprenticed as a painter of porcelain and then as an architect's draughtsman. He served his 3 years apprenticeship, but in the evenings he took evening classes at the Glasgow School of Art. In 1898, he began printmaking with some commercial success, his preferred media being etchings and drypoint, i.e., using a drypoint needle on a copper plate. He concentrated mainly on recording construction sites, buildings, architecture, cathedrals and historical sites, but was noted as an extremely competent portrait artist, usually in drypoint. By the early 1900s, Muirhead's paintings were colourful, but with unusually high regard for detail, such as one might expect from a draughtsman.
It was about this time that Muirhead moved to London and from good reviews of his exhibition work, his reputation and circle of influential friends began to grow. Having established himself in London, Muirhead Bone married Gertrude Dodd, the sister of his best friend, Francis Dodd, who was also a prominent etcher.  Gertrude was later to become a well-known author. (The couple had 2 sons: Stephen who was born in 1904 and Gavin born in 1906).  In 1905, Muirhead's drypoint of Ayr Prison was highly acclaimed, but it was his fine showing at the Franco-British Exhibition in 1908 that considerably enhanced his reputation in Europe.
World War I (1914-1918)
Having searched for many months for his artistic skills to be used to their best advantage in the war effort, Muirhead Bone, at the age of 40 years, was appointed as Britain's first official war artist, principally for propaganda purposes. He was given the honorary rank of 2nd Lieutenant and despatched to the Western Front.
In August 1916, armed only with a pencil and sketchpad, he witnessed the Battle of the Somme and during the ensuing 2 months, Muirhead was able to travel freely within the British Sector, recording all manner of events including fighting, how the soldiers lived, the destruction of houses and industry, and the armament which caused it.
His usual method of working was to sketch in a notepad and to later enhance the drawings back at base. In that short time, Muirhead produced 150 drawings, many of which were subsequently published monthly in The Western Front Drawings by Muirhead Bone, and in various other publications. Muirhead visited France again in 1917, and also sketched and painted numerous shipyards and naval ships at home until the end of the war.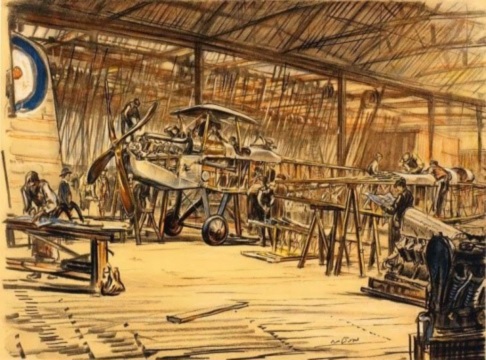 Erecting Aeroplanes 1913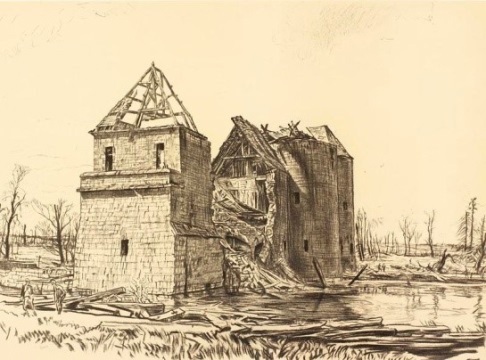 Chateau near Brie on the Somme 1916
Between the Wars
When the war was finally over, Muirhead Bone returned to the type of work he was producing hitherto. Although he was rather disappointed in his work as a war artist, his reputation was assured and his commercial success was enhanced.
Unlike many other artists of the time, during this period he became relatively wealthy, was widely honoured and treated with great respect. He was also very influential in promoting the works of, and generally assisting and advising, several other artists of the day.
He travelled the world extensively and much of his work at that time was inspired by the places he visited. Between the wars, he produced 121 plates, mostly of topographical images relating to the UK, Europe and USA. English scenes included The Solent, The Jetty, and Gorleston, whilst on his travels he engraved views including Constantinople and Stockholm. Amongst the plates were 28 portraits, usually engraved as a tribute to friends or family, but in 1923, during an Atlantic crossing, he executed 3 portraits of the novelist Joseph Conrad.
Like many artists before him, Muirhead found a world of joy and inspiration in the landscape and old towns of Spain. He penetrated into every corner of the Peninsula, held exhibitions of Spanish drawings at Colnaghi's in 1930 and 1931, and in 1936 produced a collector's book called Old Spain, priced at 100 guineas a copy. During this time, he also collaborated with and illustrated the books of many authors, including Gertrude and other members of his own family.
As the market declined for prints, Muirhead began increasingly to exhibit drawings and paintings. Perhaps his most outstanding was The Careening Basin at Marseilles which was exhibited in a number of galleries. The Illustrated London News employed him to produce drawings of important occasions, such as the Silver Jubilee of King George V in 1935, his funeral the following year and the Coronation of George VI in 1937.
During this period between the wars, Muirhead was made a trustee of the Tate Gallery, the National Gallery and the Imperial War Museum. As a war artist, he was awarded the CBE which he had not wanted, but he eventually accepted the knighthood which was bestowed upon him in 1937.
Over the years, he and his family had various homes in England, but eventually they moved into a new, very large house overlooking Oxford.  Stephen married and Gavin went to live at St John's College Oxford, where he eventually became a Fellow. Significantly, during the thirties, Gavin was plagued with recurring bouts of Tuberculosis, which became a major factor in Muirhead's life, and particularly in Gertrude's, who often had to nurse her son.
World War II (1939-1945)
In early 1940, at the age of 64 years, Muirhead Bone was again appointed as a war artist, but was this time commissioned as a major in the Royal Marines, and placed with the Admiralty. He soon made drawings of the parade of sailors from the Ajax and Exeter, the ships which had cornered Germany's Admiral Graf Spee in the Battle of the River Plate, and drew the last of the troops returning from Dunkirk.
Muirhead tackled the World War II rather differently to the World War I, his work being on a much larger scale. In London he drew St Paul's Cathedral from the ruined roof of St Bride's Church and the destruction in the East End docks. In Coventry he drew the ruined Cathedral and in Manchester he drew Dunlop's balloon sheds. In Scotland he drew battleships, the shattered hulls of torpedoed merchant ships and minesweepers at work in stormy seas. The latter he converted into a large oil painting.
His great mass of drawings and paintings, from both wars, forms one of the most important sections of the Imperial War Museum.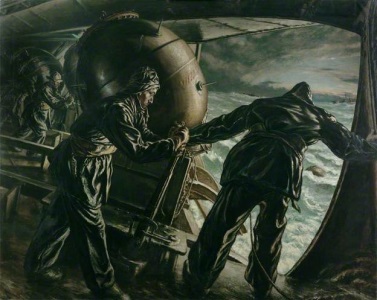 Winter Mine-Laying off Iceland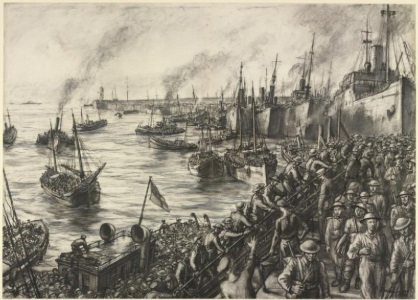 The Return from Dunkirk: Arrival at Dove
Whitegate and the Bone Family
In the late 1930s, whilst still living in Oxford, Gavin Bone's TB became increasingly more severe; he was admitted to a Sanatorium on the Norfolk coast and then moved to Vale Royal Great House, the former seat of the Barons Delamere, which had been requisitioned as a sanatorium during the war years.
Unfortunately, in April 1942 Gavin succumbed to his illness and the funeral and burial took place at St Mary's Church, Whitegate. Undoubtedly, during his latter days, Sir Muirhead Bone and Lady Gertrude regularly visited their son, but where they stayed in the village has not yet been established. After Gavin's death, Sir Muirhead gave up his appointment of war artist and the vacant position was filled by his son Stephen.
Sir Muirhead died of leukaemia in 1953 and was buried in the same grave as his son at St Mary's.
Lady Gertrude later saw her husband commemorated by a tablet on a wall in the crypt of St Paul's Cathedral. Following the death of her son Stephen in 1956, she went on to live a rather lonely life until her death in 1962 when she was similarly buried at St Mary's Church, Whitegate.
Conclusion
Owing to recent interest in the final resting place of Sir Muirhead Bone, his grave was recently inspected and found to be in an overgrown and neglected condition. (July 2014).  However, the headstone has now been scrubbed and the grave tidied.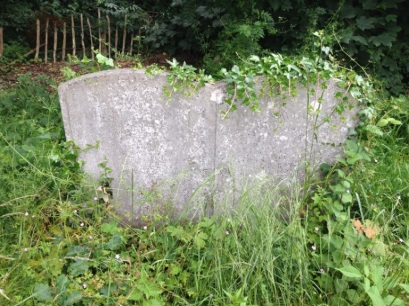 Before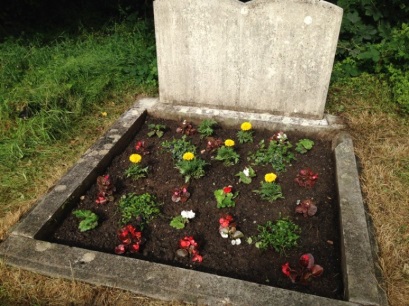 After
Compiled by Martin Allen for educational (non-commercial) purposes.
Acknowledgements:
Muirhead Bone – Artist and Patron by Sylvester Bone
Photos: Imperial War Museum (Repro)
More Articles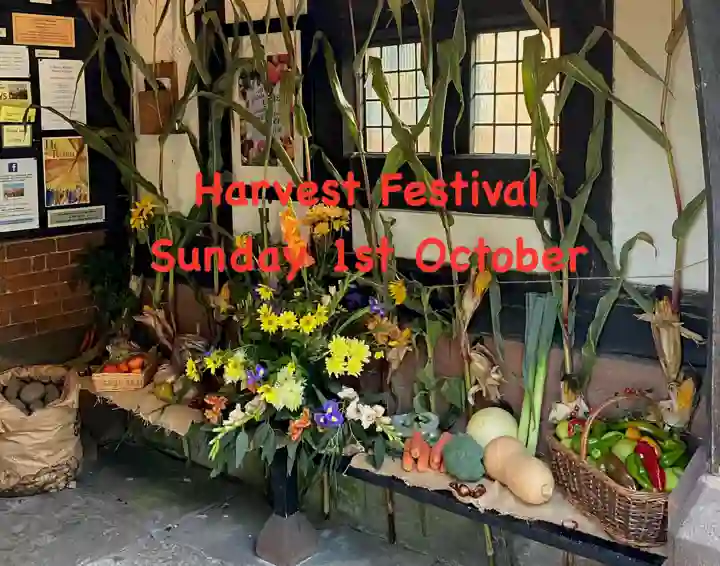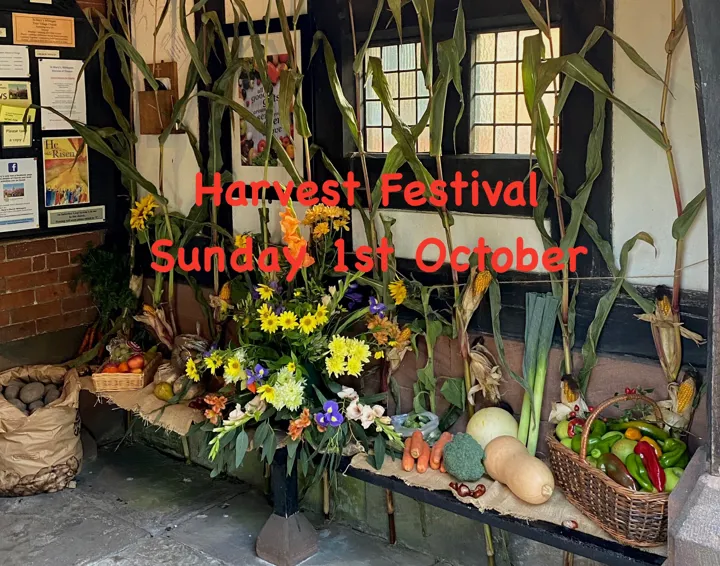 Harvest Festival, Sunday, 1st Oct
Our Harvest Festival Family Service will be in church on Sunday 1st October at 9.30am. If you would like to, please bring a gift of food for the food bank with you.
Find out more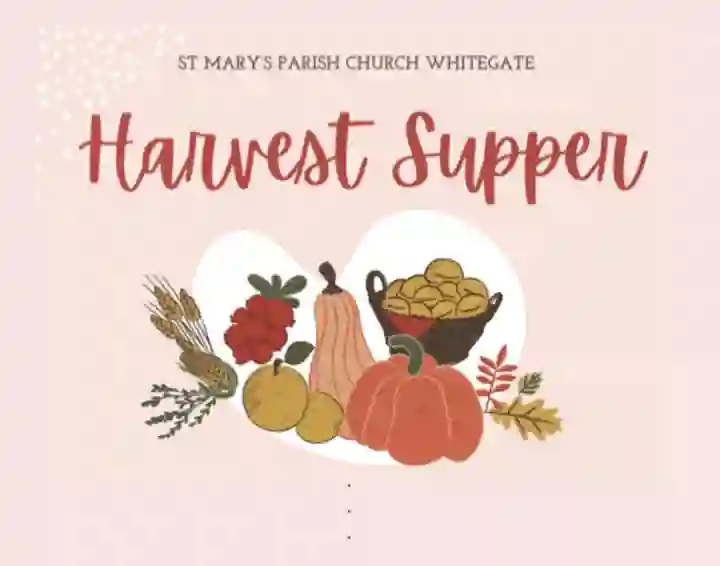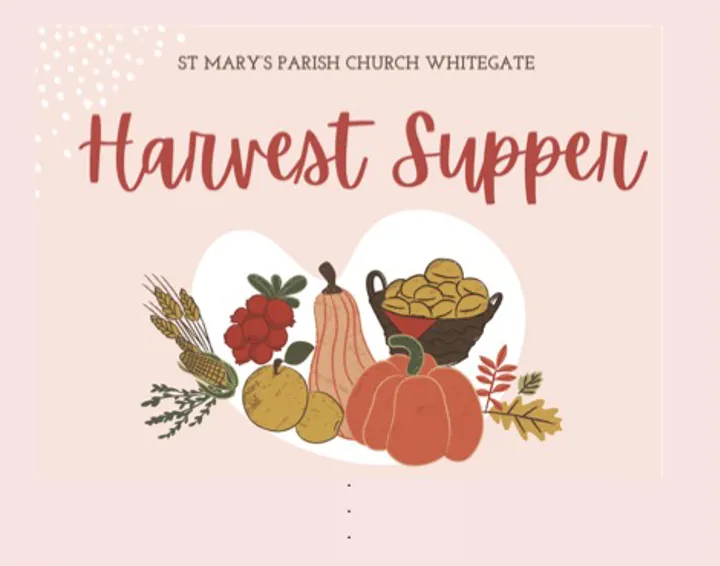 Harvest Supper **Updated**
Due to popular demand, this year's harvest supper will now be held in the Whitegate School Hall and will start at the revised time of 7.30pm on 6th October.
Find out more