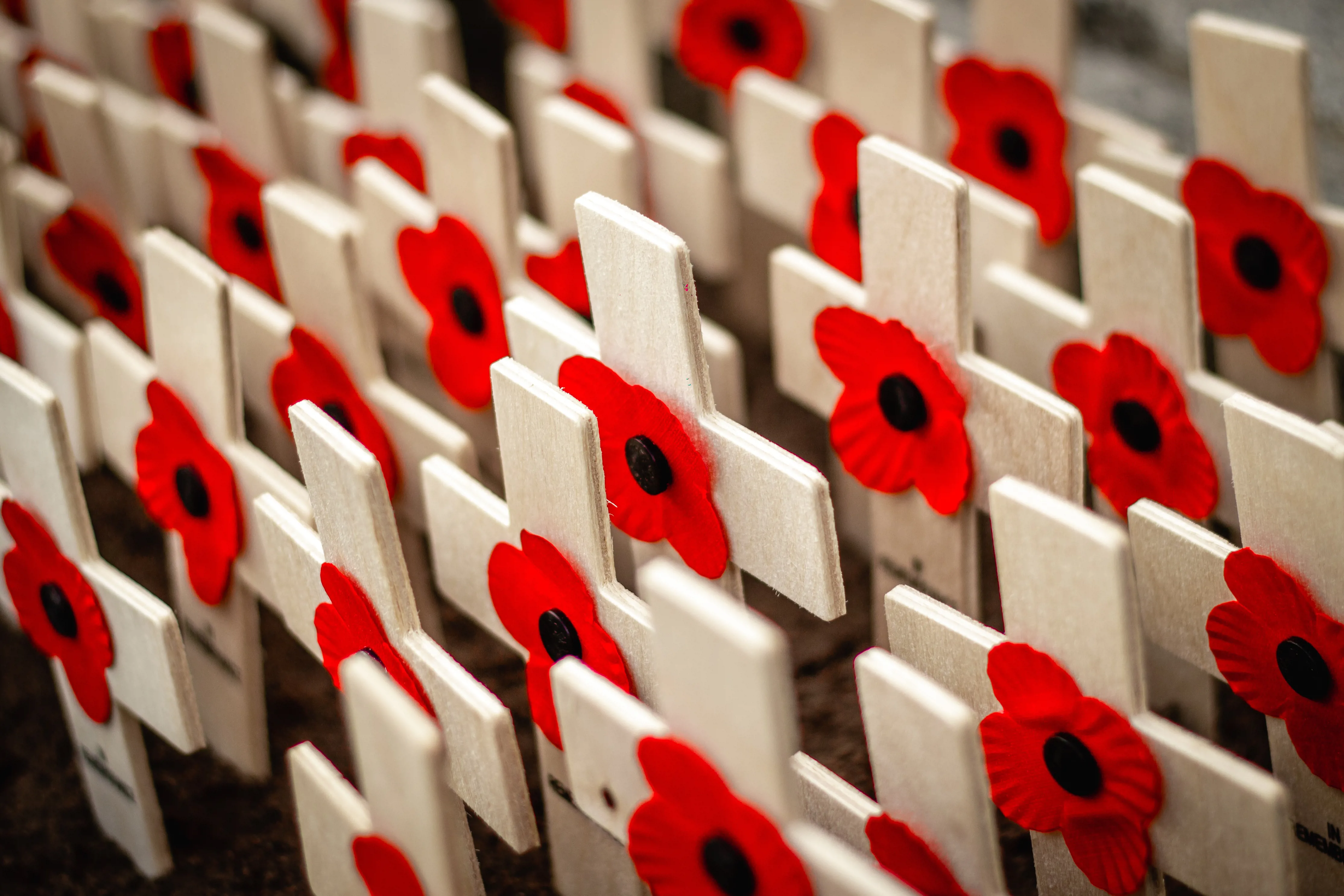 To the glory of God in undying memory of men of this Parish who gave their lives in the Great War of 1914 — 1919.
Pte. Samuel ASTLES, Ches R
Pte. John BRISCOE, Manch R
Gnr. Reuben BURROWS, RFA
Lcpl. John W BUCKLEY, S Lan R
Lcpl. George BUTLER, Ches R
Pte. Leonard CHESHIRE, Ches R
Pte. William DAVIES, Ches R
Sigr. George E DOUGLAS, RFA
Cpl. William DUNN, G Gds
Pte. Arthur ELLISON, Ches R
Pte. George FOSTER, Ches R
Pte. Samuel GIBSON, R W Fus
Pte. William H GOULDING, Ches R
Pte. Bruce GORDON, Lan Fus
Pte. David HALLMARK, R W Fus
Pte. Oliver MIDDLETON, Ches R
Stkr. Arthur HARRISON, RN
Pte. Fred HAYES, M G Corps
Cpl. John JOHNSON, Ches R
Pte. James JOHNSON, R W Fus
Pte. William McDEAN, Ches R
Pte. George NIGHTINGALE, Manch R
Gnr. Arthur PARKER, R M Art
Pte. George PARKER, Ches R
Pte. Sidney POYNER, Manch R
Pte. Ralph RAMSDEN, L'pool R
Gnr. Sam SKELLON, RGA
Pte. Tom SOUTHERN, Ches R
Pte. John TOMLINSON, Durh L I
Pte. Arthur WHITTAKER, Ches R
Spr. Ralph WILLIAMSON, RE
MAKE THEM TO BE NUMBERED WITH THY SAINTS IN GLORY EVERLASTING
War Memorial, Whitegate, Cheshire (1939 — 1945)
Gnr. Harold BROOKES, Maritime Rgt
Ft Lieut. Kenneth CLEGG, RAF
Pte. James FRITH, G Gds
Marine. Norman S FURMSTON, RM
Lcpl. Rupert NEWALL, Airbourne Div
Tpr. Royston S PARTINGTON, Northants Yeo
Sgt. Frederick J DODD, Ches Rgt
Stkr. Alfred HANKEY, RN
Spr. John BRANDON, RE
More Articles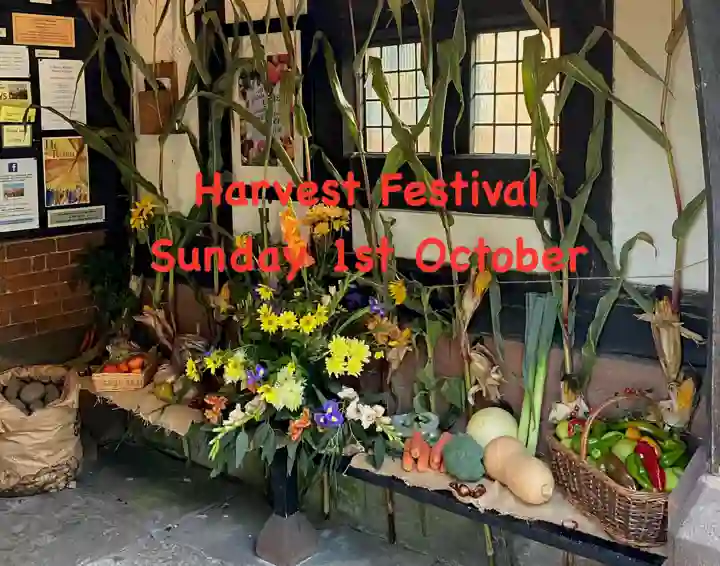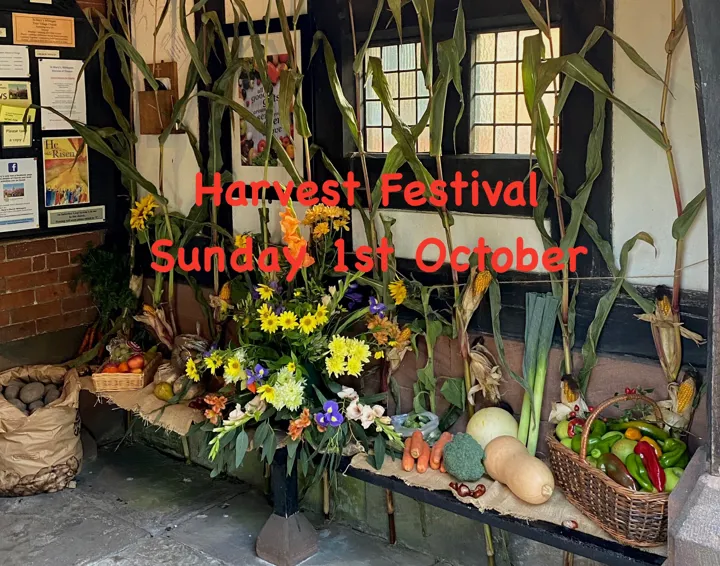 Harvest Festival, Sunday, 1st Oct
Our Harvest Festival Family Service will be in church on Sunday 1st October at 9.30am. If you would like to, please bring a gift of food for the food bank with you.
Find out more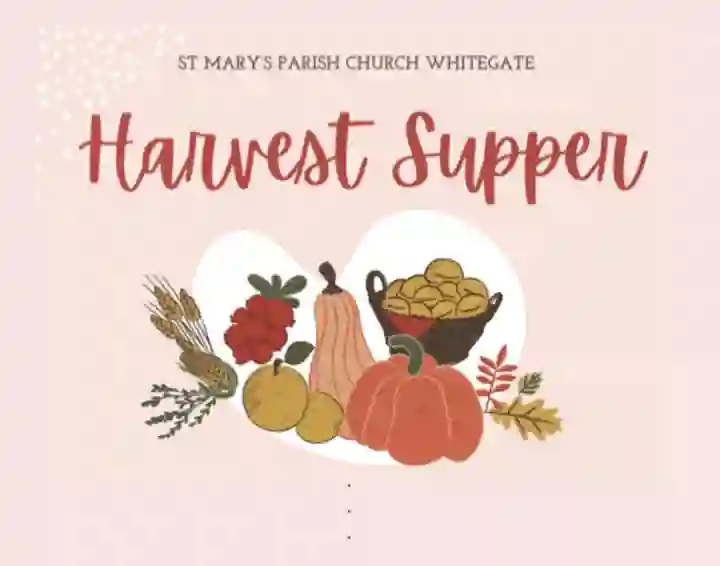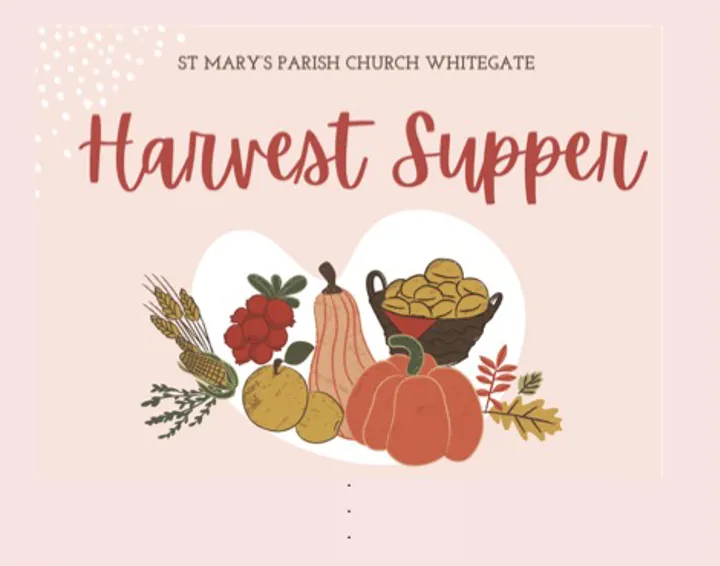 Harvest Supper **Updated**
Due to popular demand, this year's harvest supper will now be held in the Whitegate School Hall and will start at the revised time of 7.30pm on 6th October.
Find out more